Helping you to create healthy bodies, joyful moments and lasting memories.
We want you to love your pool or spa!
We understand that you may not have the time or desire to care for your pool or spa and address issues that come up. This can make it unusable and probably leaves you feeling stressed and overwhelmed.
At Diamond Pool, we get it. We understand that taking proper care of your property is not always an easy task. For more than 30 years, we've helped thousands of people just like you, take their pool or spa from a source of stress and aggravation to a place of relief and joy.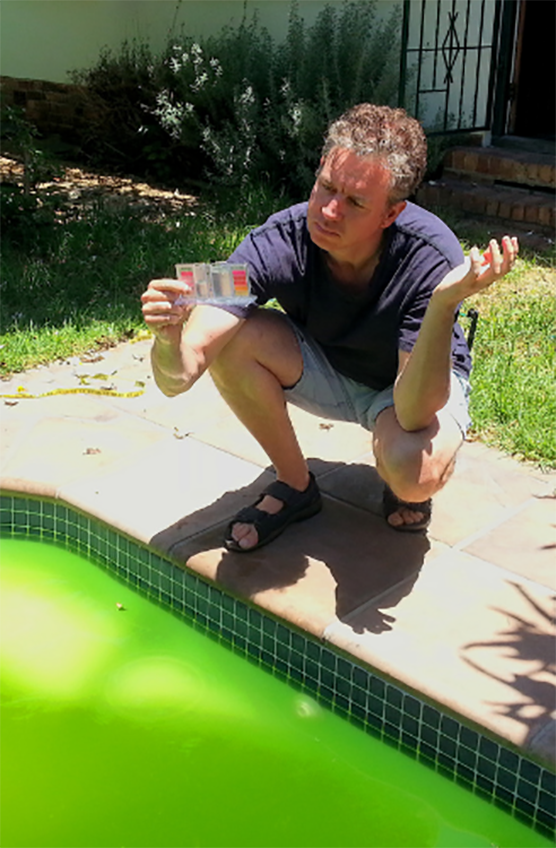 We believe your pool or spa shouldn't feel like a burden and you need to be able to rely on a professional service company that will handle your concerns and treat you with the courtesy and respect you deserve.
Contact us and schedule your appointment today so you can relax, knowing your pool or spa will be ready for enjoyment whenever you are!
What Our Clients Say
Diamond Pool has serviced my pool for several years - ever since it was installed. I think the service that has been provided by Diamond Pool is the main reason that my pool still looks and operates like new. Their staff is always very courteous and accomodating. I couldn't ask for anything better.
-Theresa K. | Palos Heights, IL
The employees at Diamond Pool are all very nice and respectful.
Colleen D. | Palos Heights, IL
I have a service contract with Diamond Pool and have had for over ten years for my 15' x 35' inground swimming pool. They do my weekly pool cleaning and chemical adjustments plus repairs and openings and closings. Last week they replaced our pool pump. Last year they were a huge help when we had our pool deck concrete repaired. The concrete contractor did not know what to do to pass the electrical inspection for an inground swimming pool. Diamond Pool came out with very short notice and did an incredible job grounding the pool infrastructure so we could pass inspection. Kudos and a very big thank you! We have had no issues with Diamond Pool in the ten years we've used their services.
Patricia B. | Downers Grove, IL
The cost of the initial service call was reasonable, and the staff were very thorough in explaining what had happened, what other areas could be of concern, and were able to answer any questions I had to my complete satisfaction. Additional communication after the initial service call was handled extremely well - they were always prompt in calling back, and were quite easy to deal with. They were prompt, courteous, and extremely efficient in removal of the spa, taking a little more than an hour to complete the task. Overall, we were very impressed with their professionalism, and the thoroughness of the work performed. We are planning on utilizing them in the future, should we obtain another hot tub.
-Demetrious K. | Palos Heights, IL
Consistent with every other year. I have had Diamond for about 6 years now and would not think of using anyone else for quality and price.
-Judy Z. | Hinsdale, IL
"You guys are the best. I adore you and your knowledge of things. I'm so happy that I found you years ago. Soo much better than the other guy I was using! I can't say enough about you as a supportive company.
-Jula R., Flossmoor, IL
I have used Diamond Pool to close my pool last year and open it this year. Their pricing is reasonable and there are no hidden fees. They tell you up front what the cost is and that's exactly what the bill is for. I had made the mistake of using another company the year before and had to pay over $650 for services that did not compare to Diamond. Their reps are very knowledgeable and friendly. They take the time to do a great job and everything was clean and put away when they were done. I plan on having them make some maintenance repairs in the future and they are my "go-to" company for opening and closings.
-Kim M. | Willowbrook, IL
Open in-ground pool, maintain pool every week for season, close pool at the end of season. They are well organized with scheduling appointments. Also keeping pool under control if a problem arises. Attentive to customer's needs.
-Lori L. | Burr Ridge, IL
Shout out to Val & Sophia. Both very efficient and professionally helped educate me and prepare me for a pool inspection I was going to have completed for a house I was going to buy. The deal fell thru because of poor home inspection results and as such we never had the pool inspected, but the professionalism, respect, and willingness to answer my many questions really stands to show the quality of work these people do.
-Mike M. | Forest Park, IL
Reach out to us today to begin your path to a stress free pool or spa.